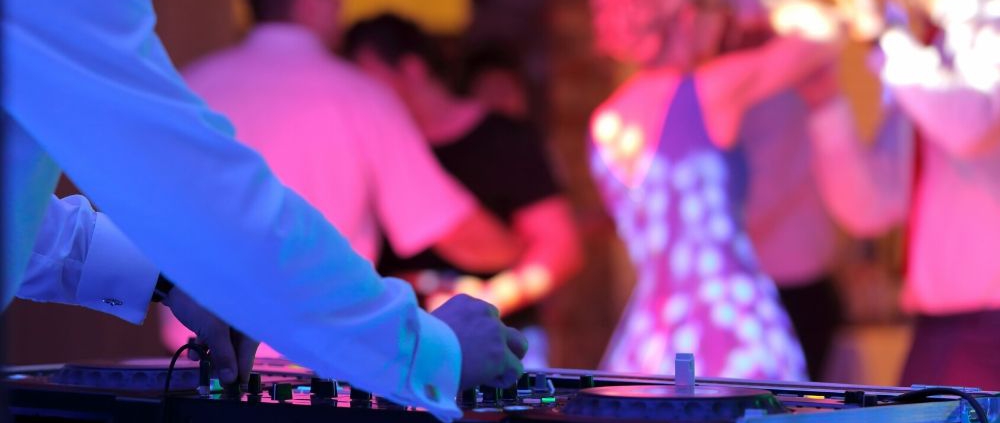 For most couples, planning a wedding is a bit of an unknown. Where do you begin? What questions do you ask? Hiring a professional wedding DJ can help answer your questions and place your mind at ease. Obviously, your DJ can play music. However, a professional DJ can help you come up with a plan for your reception and orchestrate it on your big day. A professional DJ will make sure everything runs smoothly for you and your family. After all, what is the point of having a wedding if you cannot relax and enjoy it?
So why should you hire a professional wedding DJ?
They Have the Equipment
Most couples don't have high-level sound equipment and microphones in their garage. In some areas, you can rent audio equipment, but it is expensive and needs to be picked up, set up, torn down at the end of the night, and then returned. Whew! A professional DJ will have the most up-to-date sound systems and DJ software, and they will also know how to operate that equipment. Professional DJs will have backup equipment on-site as well as tech support if any issues arise. Worrying about the sound system you rented breaking down is the last thing you want on your wedding date.
They Have and Control the Music
A professional DJ company builds a database of music for years and will have tens of thousands of songs for your wedding reception and are able to read the crowd and change the music as needed. Over time, DJs will build a diverse music database from serving different clients. A great DJ will not only have the music you love, but music for all of your guests.
Modern professional DJs can also make fun mixes using DJ gear to manipulate and mix the music. This skill is an art form that DJs develop for years, and you can get that only by hiring someone with experience.
They Serve as the Emcee for the Night
A professional DJ does more than press Play. They are quality emcees with microphone skills that make guests comfortable by organizing and presenting the night. They will introduce speeches, they will organize your first dances, and they will add fun to your grand march. All your guests will benefit when they know when events are happening, where they should be, and who is speaking. A great DJ has the expertise to make your guests feel a part of your wedding and keep everything on schedule.
They Have the Experience
An experienced DJ will bring many skills to your event. They will know the music and understand the equipment. Experienced DJs also can read your crowd and adjust their approach. Not only do DJs read the crowd to change the music that they play, but they can also change how they interact with guests during crowd participation events. An experienced DJ will make you feel comfortable as you and all of your guests enjoy the evening because they have everything under control.
If you are looking for the best wedding DJ in Minneapolis, call Instant Request. We have decades of experience and understand what makes a great event!
https://www.instantrequest.com/wp-content/uploads/2020/04/TDUjVPPUpEl6QHWctCl290iGNn2DRgb11585585242.jpg
600
1000
Instant Request
http://www.instantrequest.com/wp-content/uploads/2019/10/ir-logo-no-swirl.jpeg
Instant Request
2020-04-16 11:08:48
2020-11-04 11:43:05
Reasons Why You Should Hire a Professional Wedding DJ